Your breasts have lost their firmness? This not only happens because of skin aging, but also after breastfeeding or losing weight. However, if this problem is effectively spoiling your mood, we have a solution for it! Surgical breast lift (mastopexy) gives your breasts a beautiful look and will make you feel good.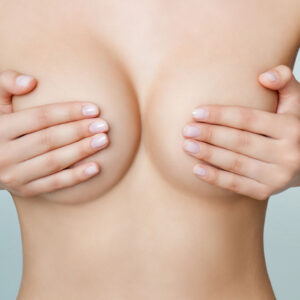 Mastopexy - surgical breast lift
Breast lift surgery is aimed at improving the shape of the breasts and removing excess skin and the lining of the breast gland related to the problem of drooping breasts.
Additionally, the procedure enables the reduction of the nipple areola and the lifting of the breast upwards, which is called mastopexy.
The procedure involves making an incision selected individually to the patient's needs by a doctor who considers the structure of the woman's breast. In addition, when lifting the bust, you can use safe filling and enlarging implants.
So, if you dream of a firm and shapely bust, it is not worth postponing the procedure for later.
Breast lift in Poland, is it worth it?
Indications
If your well-being is spoiled by:
loss of firmness and volume of the breast after pregnancy,
flabby and drooping breasts after intense weight loss,
drooping breasts that have lost their firmness as a result of natural aging processes,
this surgical breast correction procedure under the supervision of the best specialists will surely bring you back to a good mood!
The procedure
The procedure is preceded by a medical consultation, during which you will discuss your expectations and needs with your doctor and learn about the possible risks associated with the surgery. Your doctor will also recommend a series of tests to be performed before starting the procedure. Breast correction is performed under general anaesthesia or sedation, so you do not have to worry about pain during its duration.
The doctor makes incisions in accordance with the previously established expectations, which allows you to stretch the skin and improve its tension. It is also possible to use implants. Then, soluble, or traditional sutures are applied, which can be removed about 10-14 days after the surgery. Additionally, you will also receive a special breast support bra that should be worn for several weeks. You should also avoid physical exertion for the first 2-3 weeks after the treatment, and no sports are allowed for 6 weeks.
The effects
After the bust correction surgery, swelling will appear, which is a natural result of the surgery, and it will gradually disappear. Additionally, you should take into account visible scars, which will become less visible with the use of appropriate creams and laser treatments.
After the recovery period, you can enjoy the effect of lifting the breasts and improving their shape.
The durability of the effects depends on wearing appropriate underwear and maintaining a constant body weight.
So, it is not worth wasting your time and well-being on a drooped bust. Surgical breast correction will restore their firm and youthful appearance.
Before and after