If your dream is to shape your buttocks, then we have an effective treatment for you, by using your own fat tissue.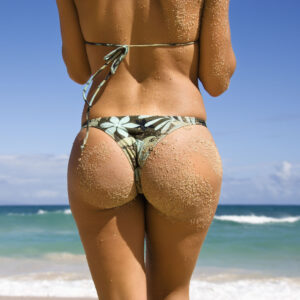 Modeling the buttocks with own fat
At the OT.CO Clinic, the buttock filling and shaping procedure is performed by using the patient's own fat tissues, collected by liposuction from the thigh, back, abdomen or other irritating areas.
This method is considered more durable and safer, because the body's own adipose tissue is well tolerated by the body and does not cause allergies.
In order to meet your expectations, the treatment is preceded by a consultation, during which you will choose the optimal scope of enlargement and shaping of the buttocks with your doctor.
Buttock shaping and buttock augmentation in Poland - is it worth it?
Indications
If you care about:
improving the shape of the buttocks,
increasing the volume of the buttocks,
correction of buttocks defects (e.g. loss of tissue after surgery),
aligning and reducing the asymmetry of the buttocks,
removal of a congenital disproportion of the buttocks,
as well as giving the buttocks more volume, the fat shaping treatment is the perfect choice for you.
The procedure
The buttock shaping procedure takes about 60-120 minutes and is performed under local or general anaesthesia, so you do not have to worry about pain.
If you decide to undergo the procedure using your own adipose tissue, the doctor will take it from you by liposuction from the thighs, back or abdomen, and then prepare the material in a special centrifuge, together with the addition of platelet-rich plasma.
Adipose tissue is administered with a thin needle in a slight excess, which is quickly absorbed.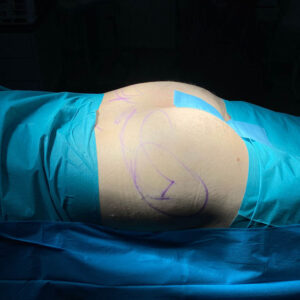 The effects
The first effects of the treatment are visible immediately after its implementation, however, you should wait about 21 days for the full result, until the swelling disappears. The obtained result looks natural and lasts up to several years. The results after treatments with the use of own adipose tissue are more durable than, for example, with the use of hyaluronic acid. After the treatment, you should avoid pressing the buttocks and perform a gentle massage with circular movements.
Additionally, for about 2-3 weeks you must give up the sauna and solarium. The therapy and shaping of the buttocks can be repeated.
So, if intense workouts in the gym do not bring the results you expect, choose a treatment that will give your buttocks the shape you want.
Before and after