Labiaplasty is a procedure in the field of aesthetic gynaecology, which consists in correcting the shape, volume and even firmness of the labia. So, if you want to change or improve the appearance of your intimate spheres and by a safe procedure, labiaplasty should interest you.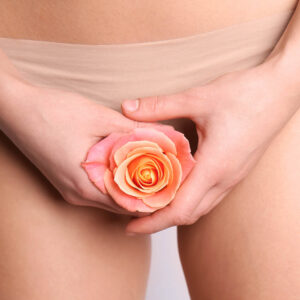 Labiaplasty of the labia - what is it?
Labiaplasty is a procedure of the 21st century. As a therapy in the field of aesthetic gynaecology, it is chosen by women who want to correct asymmetric, overgrown or deformed, e.g., as a result of childbirth, the labia minora.
This method also allows for the correction of hypertrophied labia majora, where the procedure consists in reducing the size and volume of the lips, resulting, from the excess or deficiency of adipose tissue in this place.
So, if you do not feel comfortable with your intimate spheres, you can opt for a treatment that will improve your mood.
Labiaplasty in Poland, is it worth it?
Indications
If your problem is:
asymmetric labia,
overgrown labia,
labia deformed as a result of childbirth,
too abundant labia,
as well as flaccid labia, the labiaplasty procedure will fully meet your expectations.
The procedure
The labiaplasty procedure is performed under local anaesthesia or sedation, depending on the patient's choice. All procedures are performed by experienced gynaecologists with the use of minimally invasive surgical techniques, using the traditional method, or with the use of the latest laser equipment or a plasma knife.
After the correction of the labia, the doctor puts on dissolving sutures, so there will be no need to remove them. Care after surgery consists in keeping the postoperative wounds clean, as well as using disinfectants recommended by the doctor. In order to improve the obtained results, the procedures of filling and revitalizing the labia with the patient's own fat tissue are also used.
The effects
The recovery period after the procedure lasts from 4 to 6 weeks, but the patient may return to sexual activity after about a month.
So, if the appearance of your intimate spheres cause you discomfort and embarrassment, the labiaplasty procedure will restore your self-confidence and well-being.