Are you looking for an effective method to cleanse and refresh your skin, but traditional peels do not fulfill their role? There is a proven solution for this. Microdermabrasion is a treatment that will thoroughly cleanse your skin and restore its elasticity.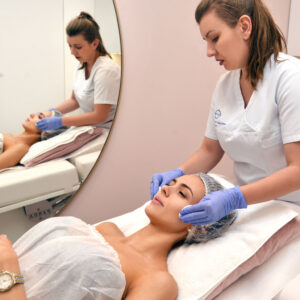 Microdermabrasion - exfoliation of the epidermis
Microdermabrasion, also known as micropeeling, is a popular procedure performed in offices and aesthetic medicine clinics. It consists in a mechanical exfoliation of the callous epidermis.
For this purpose, microcrystals of aluminum or corundum, diamond heads, oxygen and saline solutions are used. Thanks to this treatment, you will effectively reduce the imperfections of your skin, such as wrinkles, acne, discoloration, blinis and enlarged pores.
Sounds good, right?
Microdermabrasion in Poland, is it worth it?
Indications
Contraindications
The procedure
Before the treatment, your face will be thoroughly cleaned of make-up, sebum, sweat and impurities. Depending on the type of microdermabrasion, a device with diamond abrasive heads or nozzles ejecting abrasive particles responsible for in-depth exfoliation of the epidermis is used.
The removed skin and used abrasive material are sucked into a special container. In addition, for even better results, after the treatment, your skin will be covered with soothing masks, tailored to your current needs.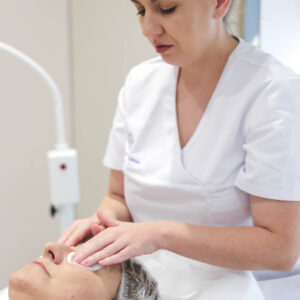 The effects
The effects of microdermabrasion are noticeable right after it is performed. The treatment does not require convalescence, so you can immediately return to your daily duties. To obtain the desired effects, it is recommended to perform from 2 to even 20 treatments at intervals specified by the doctor.
So instead of looking for a way to mask skin imperfections, look for a way to remove them. It's best if these are laser microdermabrasion treatments.