For many women, small labia are an aesthetic problem, but you need to be aware that it is also about health. Fortunately, there is a proven magnification method! Modeling the labia with hyaluronic acid will give them the desired shape and size, and you will feel more confident.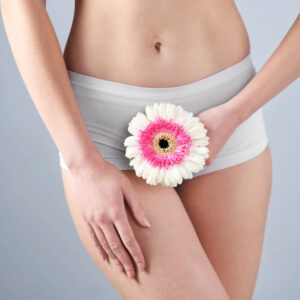 Hyaluronic acid and the labia
The small labia majora are often an embarrassing aesthetic problem. However, this defect is also important from the point of view of health.
All because the labia are a protective barrier for the deeper birth canal, preventing infections, irritation and abrasions in the intimate areas.
Modeling the labia with hyaluronic acid, naturally occurring in our skin, in Warsaw, is a safe method that will protect you against intimate infections.
Modelling of labia with hyaluronic acid in Poland, is it worth it?
Indications
If your problem is:
hypotrophy or atrophy of the labia,
flaccidity of the skin of the labia majora,
large pubic mound,
flabby and dry skin of the clitoris and labia,
loss of tissue volume in the intimate area after weight loss,
loss of tissue volume in the intimate areas as a result of aging processes,
scarring of an episiotomy during childbirth,
and also, if you want to change the appearance of your intimate areas, the labia augmentation procedure with hyaluronic acid will meet your expectations.
Contraindications
The procedure
The procedure takes about 30 minutes, but before it is performed, you will be asked to thoroughly epilate the intimate areas. Then the doctor will thoroughly disinfect the treatment site and also apply local anesthesia, so you don't have to worry about discomfort.
By using a thin needle or cannula, the doctor introduces the preparation of concentrated hyaluronic acid into the labia majora and spreads it over the treatment area. The amount of the applied preparation depends on the previously established results.
The effects
No convalescence is required after the procedure, so you can return to your daily duties. The results of increasing the volume of the labia majora, changes in their shape, and skin tension are visible already after the first week after injecting the preparation and last for up to 2 years.
If the appearance of your intimate areas and the improvement of your safety are important to you, the hyaluronic acid enlargement treatment will meet your expectations.