Are you looking for a way to improve your appearance and sex life? Are you not satisfied with the size of your penis? There is a safe method to help you change that! The procedure of thickening the penis with your own fat is a popular method that will give you a newfound self-confidence.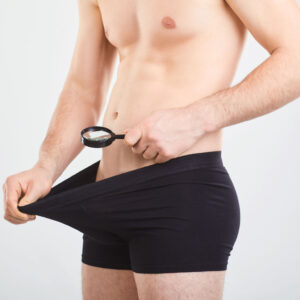 Thickening the penis with its own fat
Thanks to the progress of aesthetic medicine, men dissatisfied with the thickness of their penis can now enlarge it in several ways. Both in Poland and other countries, the growing popularity of minimally invasive treatments using the patient's own fat tissue can be noticed.
The effect obtained thanks to the transplantation looks natural, and the fat transplant itself takes about an hour. Moreover, own adipose tissue is a simple and safe filling material that does not cause allergic reactions.
Thickening the penis with own bodyfat in Poland, is it worth it?
Indications
If you care about:
improving your self-esteem and well-being,
increasing satisfaction with intercourse,
improving intimate contacts,
getting rid of shame during intercourse,
getting rid of complexes,
and also, if you want to take care of your needs, the procedure of thickening the penis with your own fat is just for you!
The procedure
The procedure of transplanting one's own fat in the penis is relatively easy and painless as it is performed under local anaesthesia. The entire procedure takes approximately 60 minutes and begins with the removal of filling material from your thigh or abdomen.
Then the obtained material is prepared for administration by a specialized centrifuge. The surgeon uses a very thin needle to introduce the fat into the penis and then spreads it under the skin. This is to prevent the formation of lumps and unevenness. Thanks to the implantation of the patient's fat, a significant increase in the volume of the penis is achieved in a way that is safe for your health.
The effects
Convalescence after the procedure takes about 5 days, but you will notice the results almost immediately. Adipose tissue implantation performed by an experienced plastic surgeon allows you to enlarge the circumference of the penis by up to 50%, and the length by about 10-20%. Moreover, these results last for about 1-2 years.
So do not break down with your physiology but decide on a treatment that will noticeably improve the quality of your life!